Industry trusted formulated EVA/PE blended material for maximum performance, comfort, and safety. Don't be fooled by the knock-off brands that don't stand up to the harsh marine environments.
Enjoy your time on the water without worrying about your friends and family. Excellent traction both wet and dry, SeaDek provides a safe nonskid surface while out on the water and also at the dock.
With over 20 years of experience working with EVA/PE foams, SeaDek is the marine industry's largest and most trusted supplier of marine flooring. Don't settle for the rest when you can have the best.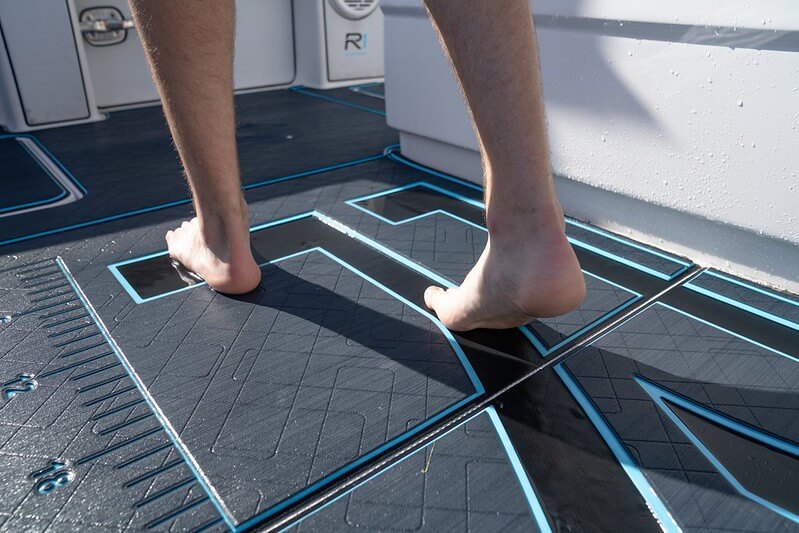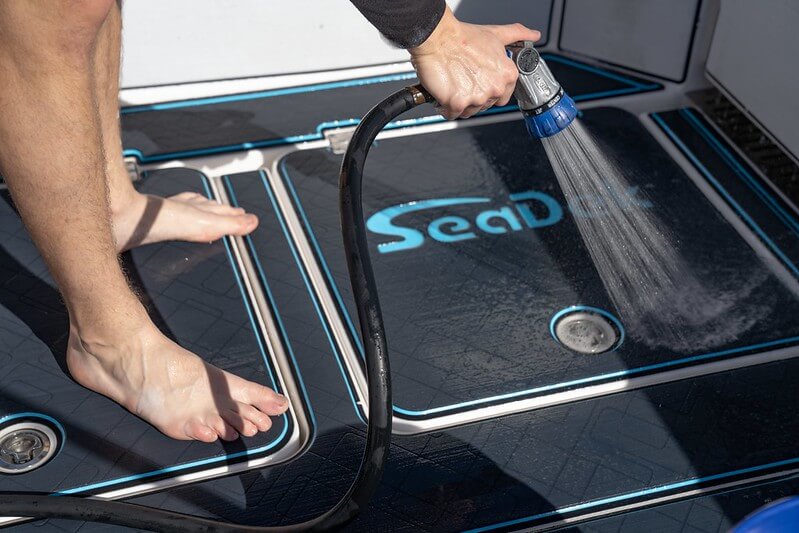 SeaDek provides the highest quality EVA/PE closed-cell foams that are impervious to stains. Whether you're out for a sandbar cruise with the family or offshore fishing with your buddies, clean-up is simple and easy.
With the innovative ability to adhere to any style of boat, SeaDek is proven to deliver maximum comfort and a better, longer-lasting marine flooring solution.
Our non-slip, skid-resistant decking material is built to weather the harshest climates, giving you and your family steady traction and peace of mind year-round.
SeaDek's high-performance marine foam can be applied almost anywhere on a boat. Choose from a variety of options from color, thickness, and routing patterns.
Our team of highly trained professionals will customize your SeaDek kit with an original design that speaks to your lifestyle and completely transforms your boat.